Digital CV's is now being used to land smart job seekers their "dream job."
Digital CV's Which Makes an Instant Impact on Employers
Digital CV's is now being used to land smart job seekers their "dream job."
A Digital CV Is A Way For Job Seekers To Showcase Their Abilities Beyond The Capabilities Of A Traditional Paper Resume.
In a fast-paced competitive industry, in times when unemployment rates are high, a cv and cover letter just doesn't cut it anymore for some employers looking to find a candidate who stands out from the crowd. One of the techniques that have been gaining in popularity recently is a digital cv. Candidates who want to stand out in a competitive job market and get an edge over other applicants should consider upgrading your traditional text resume into a digital cv.
Our Digital CV Designs Have Helped Dozens of Job Seeking Candidates Get Their Dream Jobs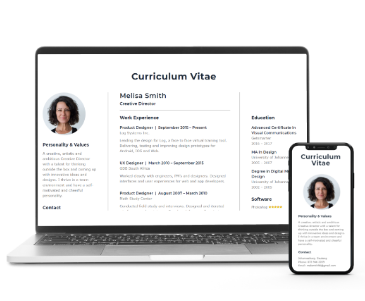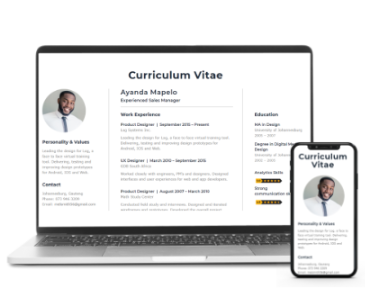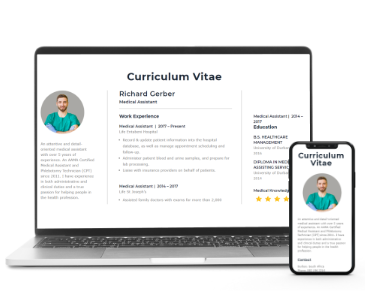 If You're Applying For A Creative Job, A Digital CV Just Makes More Sense
Nowadays the HR field is beginning to embrace online branding and the use of new technology. Making a Digital CV to define your skills and to highlight your experiences just makes sense, especially for creative professionals who need to show off their creativity and ability to change with the times.
The Job Market Is Almost Entirely Online, So You Need To Be There Too
With more people than ever before changing jobs, taking career breaks and even changing professions entirely, careers aren't as straightforward as they used to be. The jobs market has changed and so has the way hiring is made, and that means your cv needs to change to. But how? A digital cv could be the answer.
SEO Optimized
Your online cv will be designed, developed and optimized with relevant industry and role-specific keywords.
Annual Updates
Annual updating provided at affordable hourly rates and complimentary discounts for clients.
Your Own Unique CV Page
Your online cv is custom-designed and personalized to best represent you and your skills in your specific industry.
Be Unique
Our online cv helps you stand out from your competitors who are applying for the same position as you.
Professional Online CV Portfolio Design
Custom-designed online cv page

PDF and editable Word cv document included

Excellent and fast support

Up to 2 digital cv revisions (changes & updates)

Fast delivery turnaround (4-7 business days in most cases)
Working With Us is Easy. See Our Process Below:
What service do you need? Curriculum Vitae, Linkedin Profile or Digital Resume?
Contact us directly so we can get a full understanding of your career aspirations, and to talk through your requirements. Please also send us a copy of your existing cv (if you have one.) A detailed client questionnaire will be emailed to you in order to facilitate the resume-development process.
After completing your questionnaire and sending us your existing cv (if you have one) we will send through an invoice for payment.
Once all revisions are made and approved, final copies of the documents are sent in two formats; Microsoft Word and Adobe PDF. Once the final documents are delivered, this confirms you are 100% satisfied.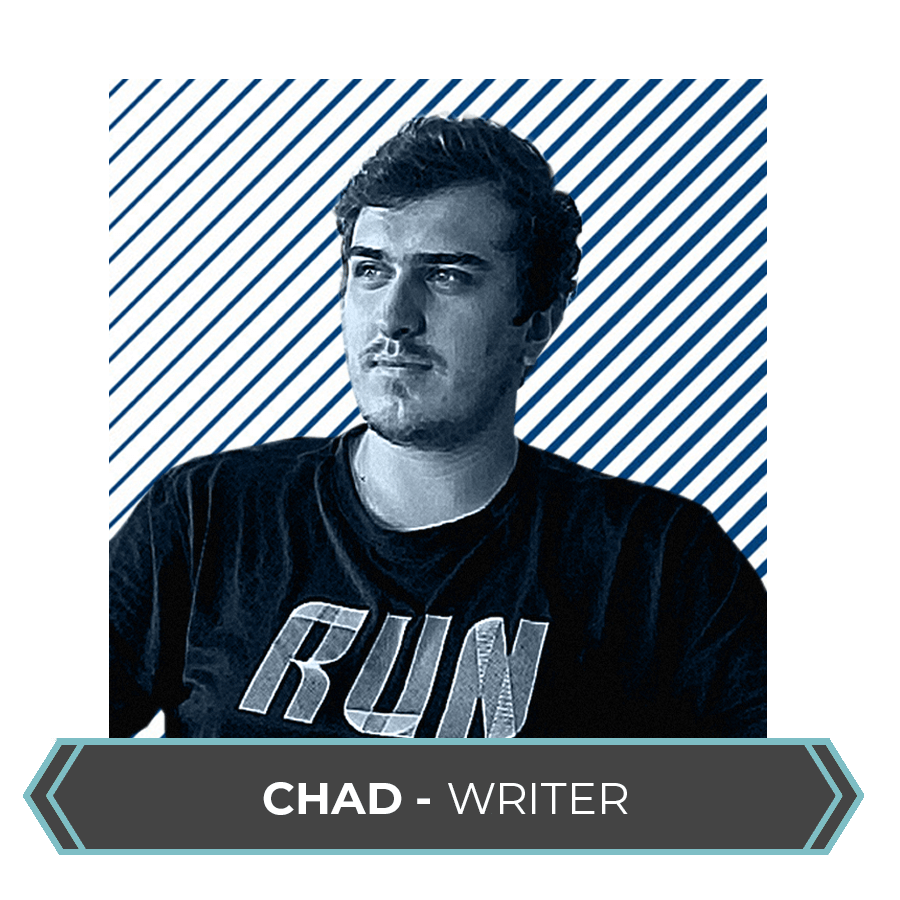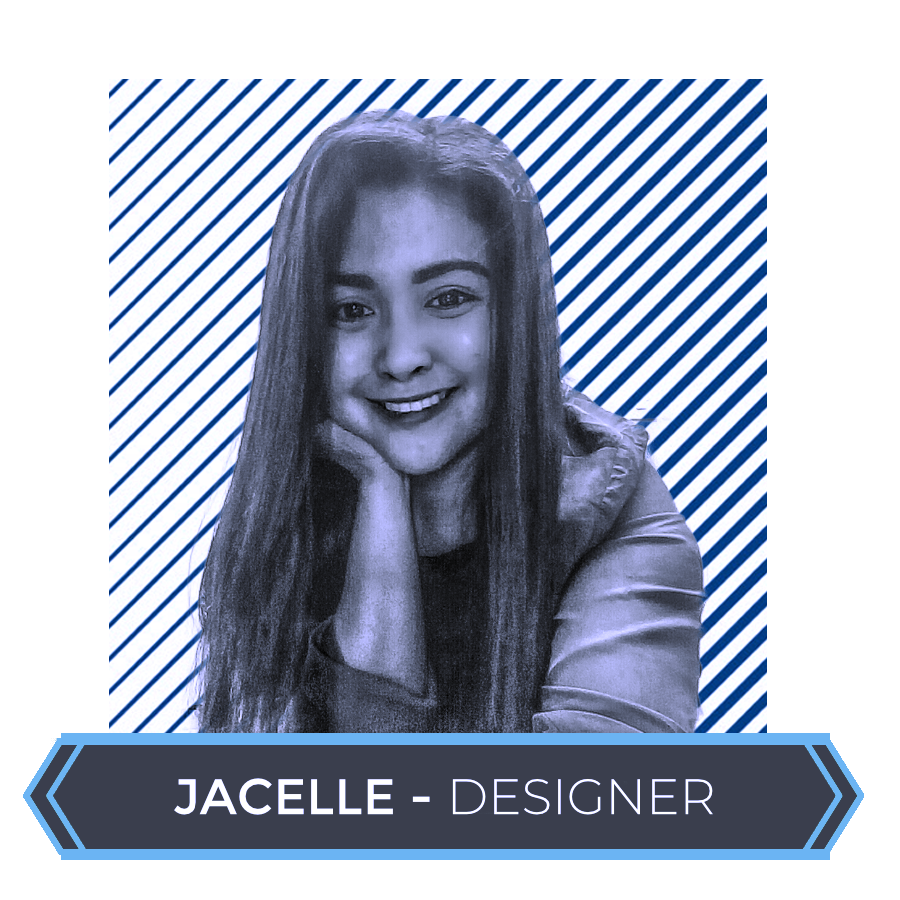 "Our primary goal is to equip you for a better career by giving you the best resources you need to secure an interview, your CV and Linkedin profile. If we aren't doing that, then we don't want your money." –
Chad Prinsloo
Sign Up To Our Newsletter & Get FREE Practical CV Advice and Interview Tips
Hours:
Monday 8am - 5pm | Tuesday 8am - 5pm | Wednesday 8am - 5pm | Thursday 8am - 5pm | Friday 8am - 5pm